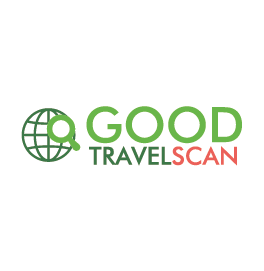 About The Good Travel Scan
all small businesses, products, services
The Good Travel Scan encourages medium and small family-run enterprises (SMEs) that have no previous knowledge or experience in sustainability management to take a first step in the right direction.
The Good Travel Scan was developed by selecting selecting the most important criteria of the Good Travel Seal through 25 questions. These questions are also corresponding to the most important GSTC criteria. It is a simple step for you to evaluate where you stand in the sustainability journey and can encourage you to improve and eventually achieve full certification.
Local Community & People
Support local community development
Actively supports initiatives to improve social community development, e.g. quality of life, local facilities and infrastructure. Activities do not jeopardize the provision of basic services, such as food, water, energy, healthcare or sanitation, to the neighbouring community.
Good Employment
Offer equal opportunities and fair employment to all and to the local community
Labour rights are respected, and a safe and inclusive working environment is provided. Residents are given equal opportunities of employment and advancement without discrimination
Reducing energy use & CO2
Minimise energy consumption and reduce greenhouse gas emissions
Minimises energy consumption, identifies sources of greenhouse gas emissions, and reduces the amount of fossil fuels (coal, oil and gas) used while making efforts to increase the use of renewable energy.
Climate Adaptation
Adapt to the climate emergency in a green way
Minimises energy consumption, identifies sources of greenhouse gas emissions, and reduces the amount of fossil fuels (coal, oil and gas) used while making efforts to increase the use of renewable energy. Measures are implemented to combat the expected impacts of the climate emergency and to enhance climate resilience and adaptation, in a socially and environmentally friendly way.
Avoiding Waste & Plastics
Avoid waste, especially single-use disposables and plastics
Prevents the use of single-use disposables and has a policy in place to reuse or recycle them.
Less Pollution, Water & Noise
Prevent noise, air and water pollution and waste of water
Takes steps to prevent pollution from noise, light, runoff, erosion, ozone-depleting substances, and air, water and soil contaminants and reduces water consumption.
Green products & Businesses
Promote local, eco-friendly and Fairtrade products
When purchasing and offering goods and services, priority is given to local and fair trade suppliers whenever these are available and of sufficient quality.
Nature, Scenery & Animals
Promote ecological protection and regeneration
Supports and contributes to biodiversity conservation and ecological regeneration, including through appropriate management of its own property. Particular attention is paid to natural protected areas and areas of high biodiversity value. Any disturbance of natural ecosystems is minimized, rehabilitated and there is a compensatory contribution to conservation management.
Culture & Sense of Place
Protect the local cultural heritage and sense of place
Contributes to the protection, preservation and enhancement of local properties, sites and traditions of historical, archaeological, cultural and spiritual significance and does not impede access to them by local residents.
Management & Information
Use a sustainable tourism management system and publicly communicate sustainability performance
Uses a management approach or system with written guidelines to evaluate, manage and improve sustainability in the short and long-term and publicly communicates its sustainability policy, actions and performance.
Methodology
Reporting
You will be invited to fill out the reporting on our online platform and submit supporting documents. This will indicate to what extent your business implements measures for sustainable and responsible tourism.
Assessment
The information on the platform will then be assessed by a team of experts, who will evaluate whether the criteria were achieved by your business. You will also receive feedback on how to improve.
Audit
An independent auditor will verify these criteria by visiting your business. The audit can be carried out online (via video call) or on-site.
Recognition
The findings of the audit will be used to create a final scorecard. The result will be a collection of badges showing the state of the criteria in green, orange and red .
Why join this program?
Financial Advantage
Your business will save on energy, water, and waste disposal costs with a certification. Moreover, happy guests and high ratings will bring you more visitors. On top of that, the Good Travel certification also offers you the best-price guarantee.
Self-awareness
You will be able to understand where you stand in the sustainability journey and what are the next steps towards a effective sustainable management plan.
Show What You Do
Another benefit of the Good Travel Seal is our transparency. You will be able to show your customers what aspects you do well. A label alone doesn't work, but showing your performance does!
Promotion
Traditional certification programs are not promoting your business. With the Good Travel Seal, your business will be featured in the Good Travel Guide, Sustainable First, Ecohotels.com, Tourism 2030 and depending on your score Booking.com, providing travellers with easy ways to explore destinations.